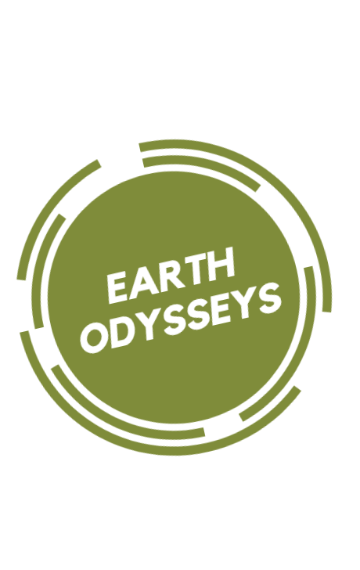 Odyssey Explorer Anwar Mahjoub in El Kurru, Sudan
Earth Odysseys is an interdisciplinary adventure learning activity that "sends" students to places they may never visit in person. Using a web-based format, middle school and high school students are engaged in an intensive interaction with peers from around the world, and with a staff of university mentors. Student participants learn about the world's geographical and human diversity as well as the rich and varied cultural expressions of its people. In Fall 2023, our Odyssey will explore the Nubian Region and culture.
The Odysseys program is set up to have two major tiers of involvement for participating students. First, the students receive biweekly reports from the Odysseys traveler(s). Such reports might look at how people think about the relationships between men and women, or the different ways in which people deal with death. Others might focus on the daily experience of life itself, especially for an American living in a country where many people have never met an American "in person." The students in each of the Odysseys classrooms are expected to read and discuss the reports in their classroom and then to make some individual or collective comments on those reports.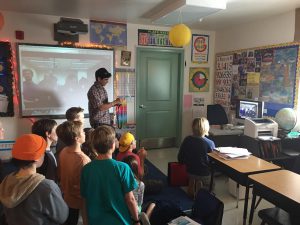 With the assistance of a team of university student Mentors, Odyssey participants will consider how similar issues play out in their corner of the world. The two tiers, then, involve looking at the world through the eyes of our traveler and grappling with the issues he raises about life along the route of his travels, and engaging in reflection and discussion about how those issues play out in our lives, wherever we might happen to be.
We also have curricular activities in our course pack and on our web site to augment the discussions, and to provide background on the issues, places and historical settings explored in our discussions. The Earth Odysseys project is intended to provide flexibility for teachers and to allow for differing levels of engagement.
Earth Odysseys has been used by students throughout the world for over 20 years. For more information on Earth Odysseys, contact us.
Resources
Sample Odyssey Teacher's Guide
How to Join
Earth Odysseys runs in the Fall, mid-September until early December. There is no cost to participate. To join us, sign up here.